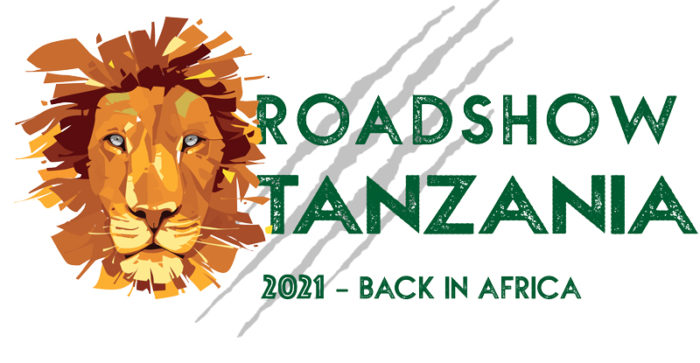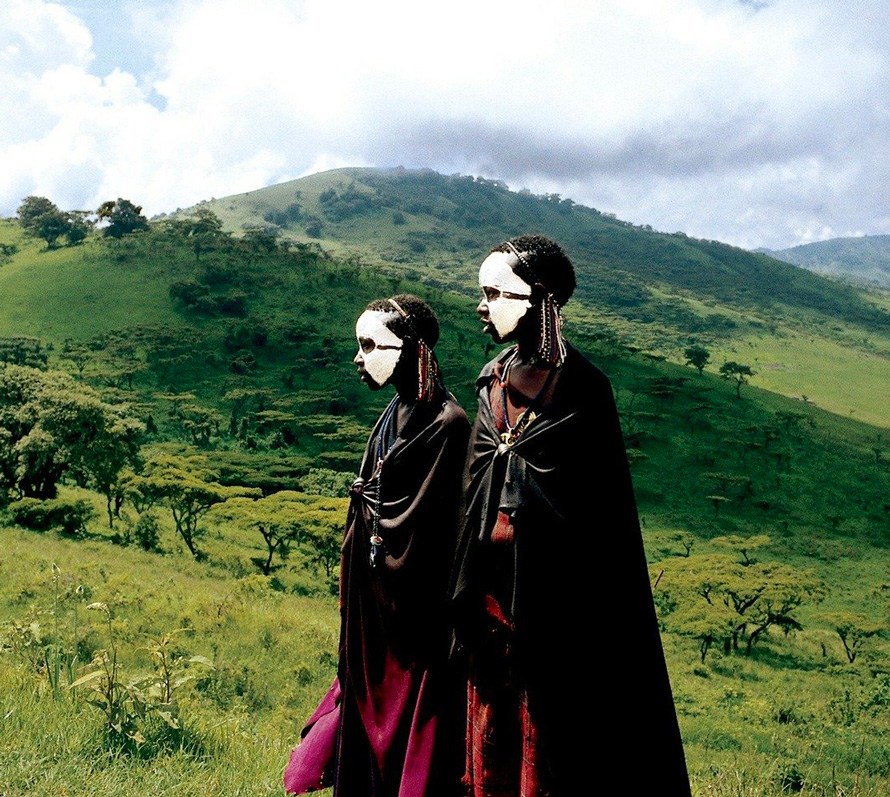 Dear explorer
KARIBU!
Meet the Tanzanian Tourism Board team as well as Hotel suppliers and DMC's – who have made their way from Tanzania to Europe only to meet with you – get your questions answered and discuss your current or future plans with the partners on this special occasion.  
From climbing Kilimanjaro, the roof of Africa, to relaxing on the idyllic beaches of Zanzibar and its legendary fauna of its millenary parks,  Tanzania comes to meet you to present you the destination and introduce you to the latest news for your customers.
Hamburg
date TBC
Informations TBA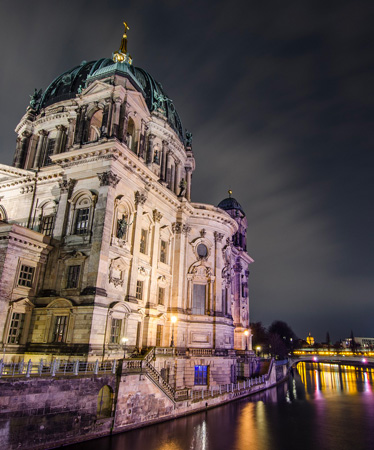 Berlin
date TBC
Informations TBA
Prague
date TBC
Informations TBA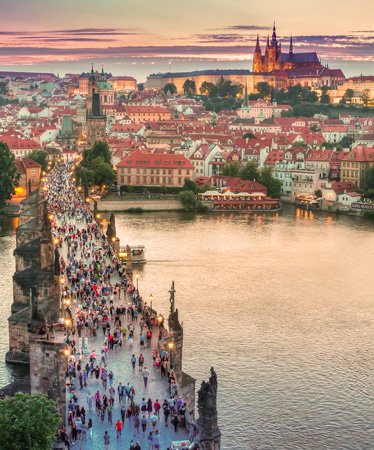 Bratislava
date TBC
Informations TBA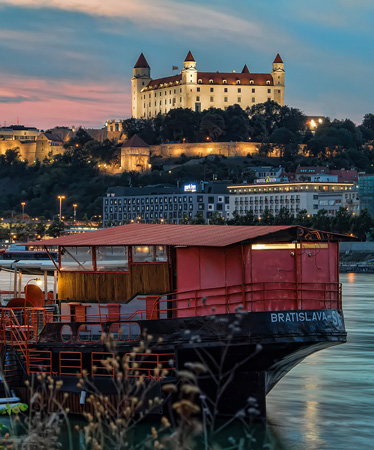 Our Partners Exhibitors
Click on the logos for more informations
Tanzania National Parks
The primary role of Tanzania National Parks  is conservation. The 16 national parks, many of which form the core of a much  larger protected ecosystem, have been set aside to preserve the country's rich  natural heritage and to provide secure breeding grounds where its fauna and  flora can thrive, safe from the conflicting interests of a growing human  population.
TANAPA is  particularly charged with functions of:
Protection of  natural resources, park facilities and tourists visiting the  parks;
Park management  and development;
Ecological and  wildlife health monitoring;
Tourism  development ; 
Community  involvement in conservation efforts.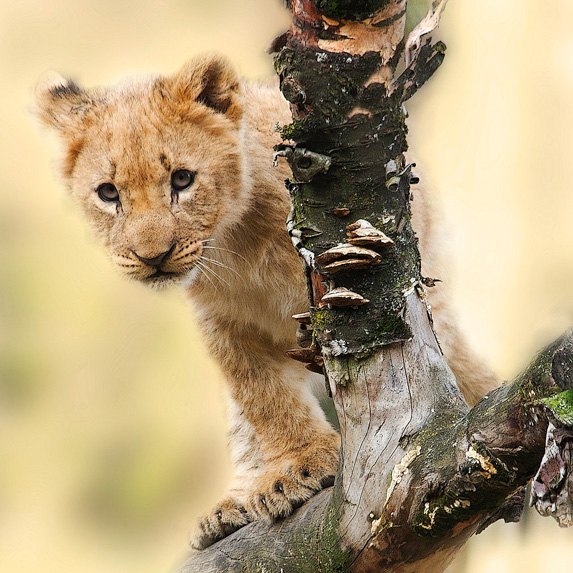 Tanzania Tourist Board
From learning more about Tanzania's extensive array of game reserves and national parks, to finding out more about the numerous cultures found in our country, the TTB provides up-to-date and accurate information for the traveller interested in exploring Tanzania.

You will find informations to specific locations, travel advice, historical and cultural background on our diverse country. Looking for the best dive sites on the Swahili Coast? Want to find out more about trekking trips through the Ngorongoro Highlands? You've come to the right place.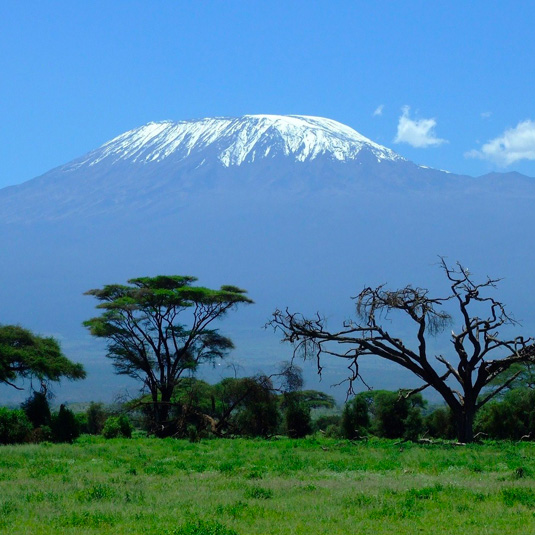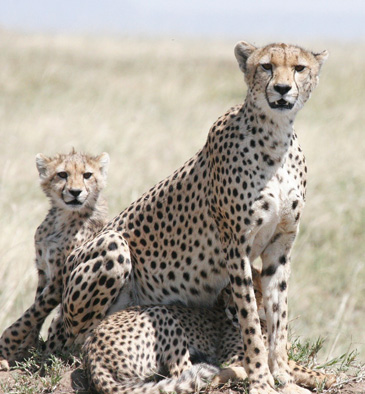 Ngorongoro Conservation Area
NCA was established in 1959 by the NCA Ordinance No 413 of 1959 as a multiple land use area, designated to promote the conservation of natural resources, safeguard the interests of NCA indigenous residents and promote tourism. NCA is a unique protected area in the whole of Africa where conservation of natural resources in integrated with human development.
The Mission Statement of NCAA
The NCAA will cooperate with NCA indigenous residents to professionally conserve the natural and historical resources, while providing optimal social services to residents, staff and visitors. The mission of NCAA is to strive to maintain the status of NCA as a World Heritage Site as well as an eighth wonder of the world.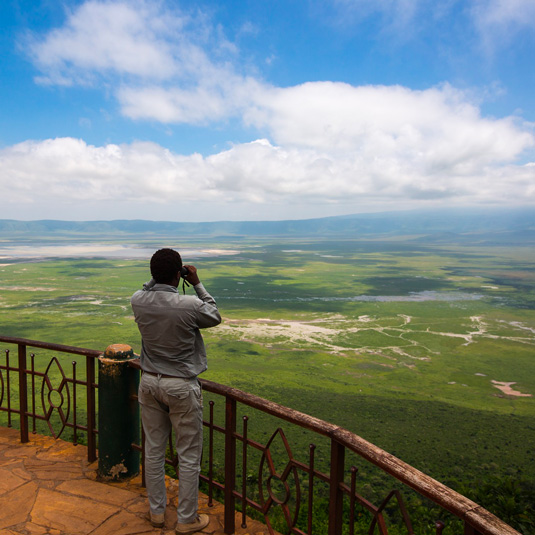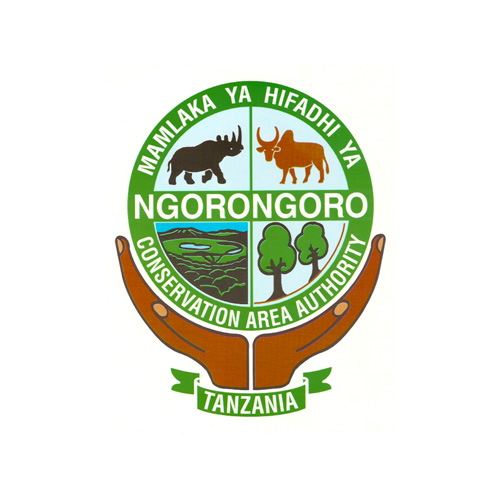 Serena Hotels
Live a well-travelled life in style and experience authentic cuisines, indigenous aesthetics and spectacular delights in some of the world's most extraordinary locations with Serena Hotels. Our diverse collection of thirty-five hotels, resorts, safari lodges, camps and forts within East Africa, Mozambique and South and Central Asia are for those who lean towards distinctive and inspirational experiences.
We believe in introducing our guests to the true essence of their hosts.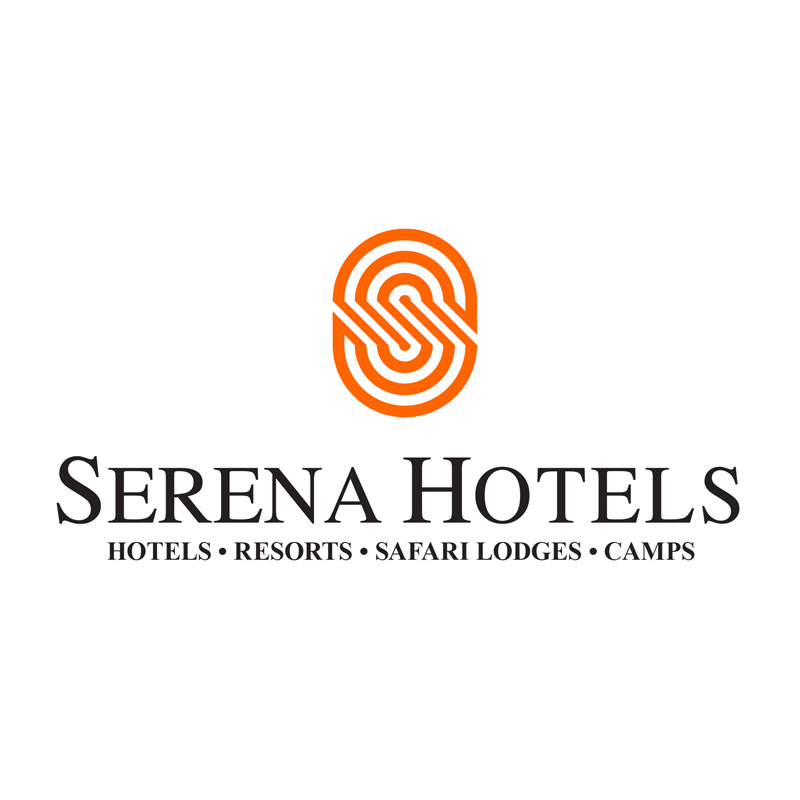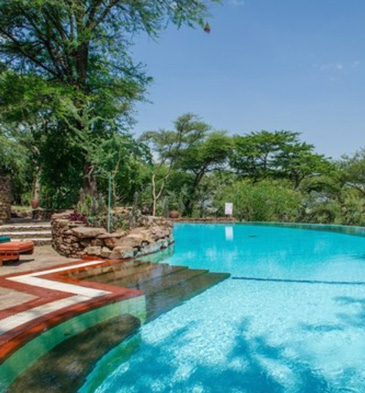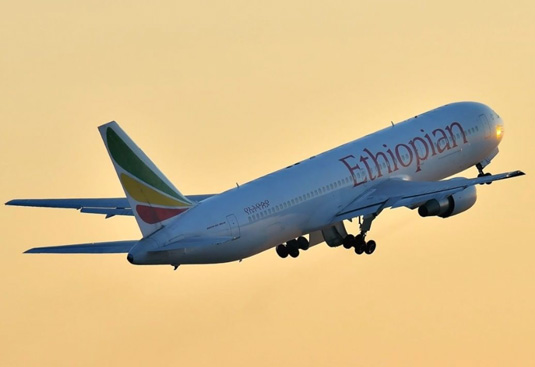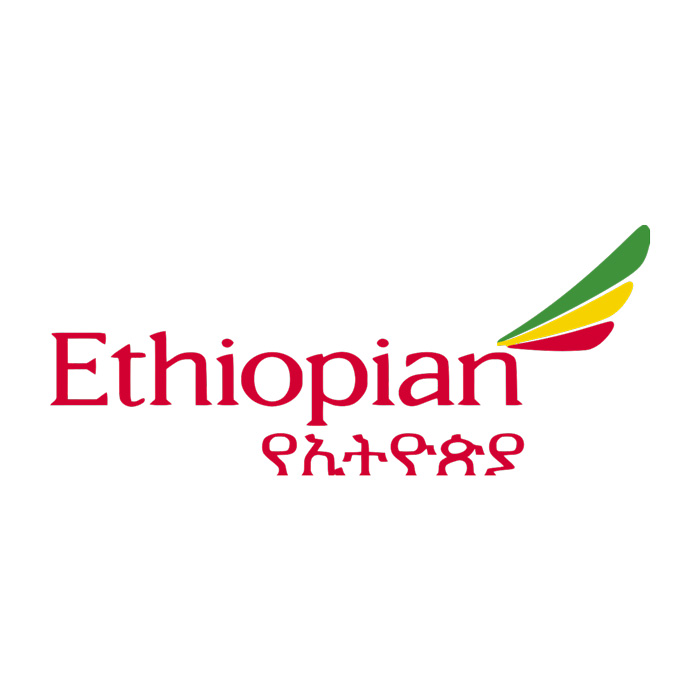 Melia Hotels International
Meliá has three hotels in Tanzania, the Meliá Zanzibar, the Meliá Serengeti Lodge and the Gran Meliá Arusha
The Meliá Zanzibar is a luxury All Inclusive resort located right on the beach, on the northeast coast of the exotic island of Zanzibar. Amongst its services and facilities, this deluxe hotel in Tanzania provides magnificent rooms and suites and the exclusive The Level service with extra privacy and superior comfort.
The Meliá Serengeti Lodge is a hotel located right in the heart of the Serengeti National Park, in the north of Tanzania, in Central Africa, only 36 km from Seronera airport. It provides elegant rooms and suites inspired by Maasai traditions and colonial details, and terraces that offer breathtaking views. This hotel in Tanzania offers all the services and facilities of a deluxe hotel.
Gran Meliá Arusha is one of the finest luxury resorts in Tanzania. Located in the city of Arusha next to Mount Meru, one of Africa´s highest peaks, this resort offers everything you would expect from our trusted Gran Meliá brand, including our superior RedLevel rooms and private lounge as well as a spectacular range of facilities.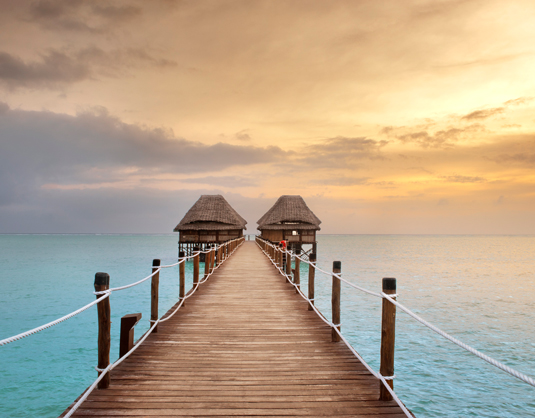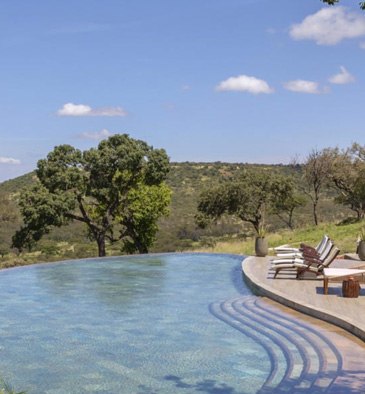 Tanganyika Expeditions
Tanganyika Expeditions is an incoming agency specialising exclusively in Tanzania.
Based in Arusha, we have been operating since 1989 and have built up over the years a solid experience in the development of all types of tours in Tanzania: safaris, Kilimanjaro & large treks, and beach extensions, for all types of clients: individuals, groups & incentives, expeditions, shooting, etc.
With a team of more than 200 employees, we also own and operate ten superb establishments, ideally located on privileged sites in the northern circuit, that meet the most recent environmental standards.
Proud of our destination and our know-how, we give back to our modest level what Tanzania has to offer, through numerous projects to help the population, especially in education and reforestation.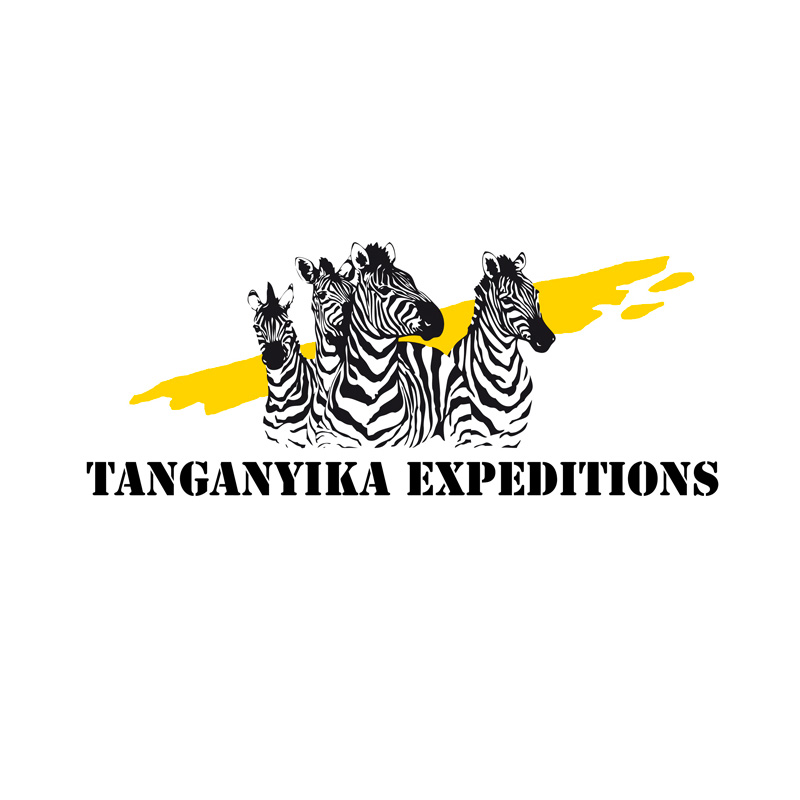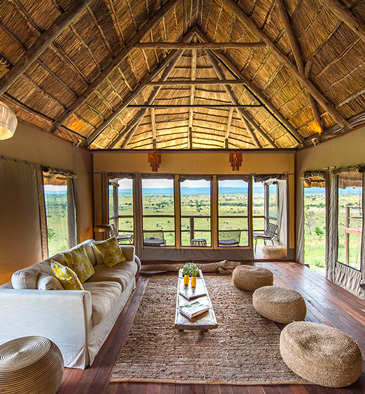 Karafuu Beach Resort & Spa 
Karafuu Beach Resort & Spa, officially 5* rated leading resort in Zanzibar, is successfully operating for the last 23 years and awarded for 7 consecutive years, as Tanzania's Leading Beach Resort by World travel Awards.
The Resort offers 133 rooms of different categories and 2 Villas, 4 restaurants featuring international cuisine and creative theme nights, 4 bars, 1 pizzeria, 3 swimming pools, a fantastic Spa with thalassotherapy swimming pool, gymnasium, two tennis courts and state-of-the-art diving centre, among other excellent facilities one may expect from a 5* beach resort.
Karafuu is located in an un-touched beach in Zanzibar, in the south East Coast of Unguja Island (commonly known as Zanzibar), and it offers the possibility of swimming in the sea both at low and high tide. The hotel was designed to blend harmoniously with the environment, utilizing local materials: the buildings are all ground floor, with a non-intrusive architecture, highlighting the beautiful natural settings of palm trees, white beach and the turquoise seawaters. 
The clientele is international, and service is friendly and flexible to cater to clients´ needs, and yet extremely professional, as it is expected from a 5* hotel.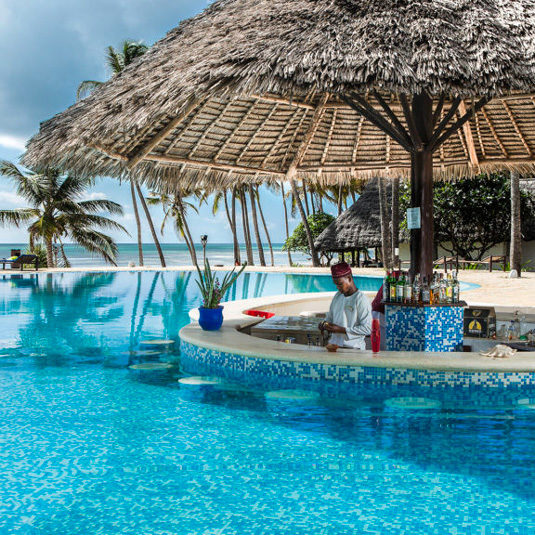 Foxes Safari Camps
Foxes Safari Camps are a portfolio of tented camps and lodges in the off the beaten track National Parks and Reserves of Southern Tanzania.  Tailored itineraries are designed using our own airline, Safari Air Link, which can include the islands and beaches, highland, rural areas and all National Parks in Tanzania. 

With some of the highest recorded concentrations of wildlife in Africa, a southern safari offers the best of game viewing with stunning sceneries without vast numbers of other vehicles, offering an exclusive game viewing experience.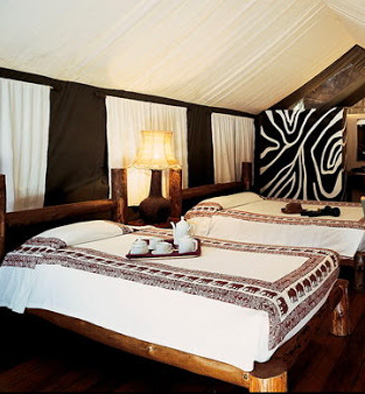 Flightlink
Flightlink is an East African​, Tanzania based​ regional airline servicing ​tourism and business destinations​.

Voted No 1 mid-sized Tanzanian business for 2016​ due to our customer centricity, and our innovative approach to delivering on customer needs in a highly competitive and challenging market​.
Miracle Experience Balloon Safaris
Enjoy an incredible balloon safari flying over the Serengeti National Park, boosting enchanting scenery and uninterrupted views as you embark on an extraordinary adventure. With amazing opportunities for stunning photographic moments, this miraculous glide over the Serengeti ecosystem allows you to absorb the magnitude of the size of the park.
These endless plains are host to The Wildebeest Migration where millions of wildebeest and zebra are on a constant move. With an impressive population and a wide range of wildlife, Serengeti is always alive and offers unique game viewing with a varied topology. Giving you a chance to miraculously experience one of the seven natural travel wonders of the world.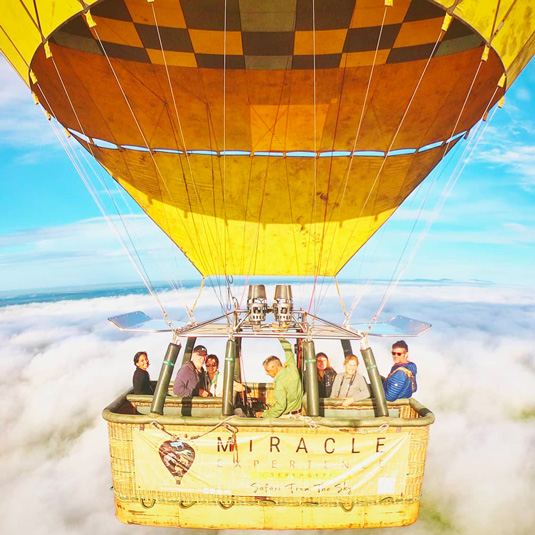 Auram Safaris
Auram Safaris is a fully licensed, safari and mountaineering tour operator based in Arusha, Tanzania. We have outfitted and operated mountain expeditions specializing in Mount Kilimanjaro treks. We are also known for our multi-day trekking adventures to areas where roads do not exist. We equip our own mobile camping safaris in and out of the bush where no vehicles reach, using quality guides, equipment and vehicles.
Auram Safari's ethos is to provide personalized service with the utmost dedication to the safety and enjoyment of our travellers. We are committed to the well-being of our employees as well as to having a positive impact on the communities and wild places that our trips reach. On all our treks and safaris, we embrace the environmental ethic « Leave No Trace ».
Our mountain guides are a committed team, passionate to share the wonders of their country. They are all fluent in English and some in French. They receive ongoing professional training to uphold our high standard of service. Our transfer vehicles are modern, clean, and in perfect working order. Each has HF & VHF radios for safety, roof hatches for each guest; some with a capacity of seven window seats and the others with seating capacity of five window seats. We have supply trucks to outfit camping safaris in the bush and to transport our equipment for mountain expeditions. We have a fully operational workshop with trained mechanics to ensure that our vehicles are always serviced properly.