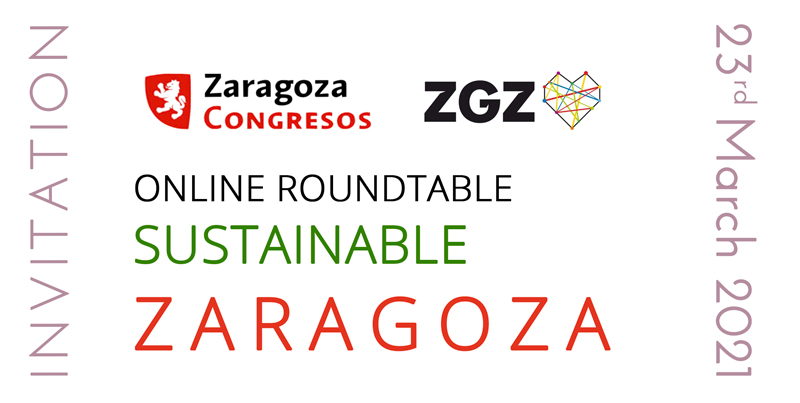 Sustainability has proven to be key in the MICE industry !

Get to know the commitment and sustainable promise that Zaragoza offers us


Meet us the 23rd of March 11:00 am

It is not a trend but a fact that in the coming years the accomplishment of Sustainable Development Goals (SDGs) by the United Nations according to the Agenda 2030 is going to be essential in every event.

That's why Zaragoza Convention Bureau is proud of being the first CB in implementing the EVENTSOST Key tool, a new free service offered to MICE professionals to make their events as sustainable and responsible as possible...


We invite you to join us in an online ROUNDTABLE discussion where you will be able to interact directly with Eva Murciano. On this occasion she will present their new platform to create customized sustainability plans for your events.